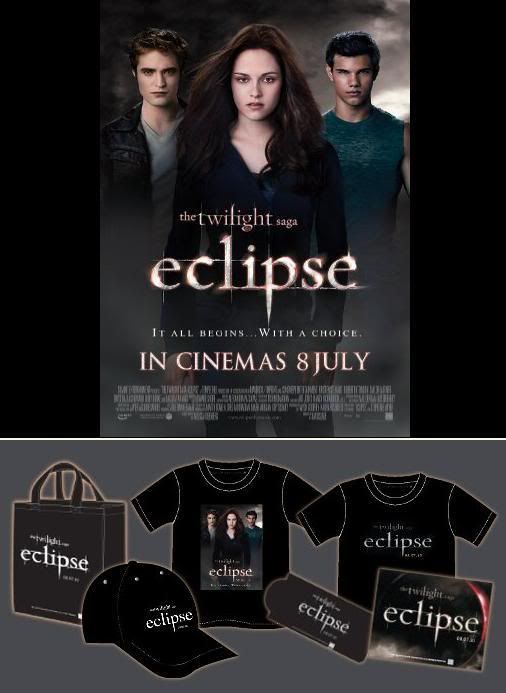 My favourite Twilight Saga third movie is finally out ;D ;D
I WANT

WANT

WANT

THE MERCHANDISE T_T!
And I'm one of the biggest fans of Twilight, are you? I read all the books, and of course I do think books are nicer, more detailed. But which Twilight fans would afford to miss watching the movies, right?
Officially on cinema today
. I saw updates on
Facebook
bout my friends watching it today );
While I'm still stuck inside my hostel, after 6 hours of classes. Sigh.
It may be the third movie, but the fan craze has not abated, if anything the fan base for Twilight continues to grow as it is released worldwide.
The trailer is nothing compared to the 2 hours and 4 minutes movie! I hope anyone who have watched Eclipse, please tell me that it is as fantastic as the first movie,
Twilight
, and also a million times better than the second movie, New Moon.
How I'd wish to watch it a.s.a.p )):