Spicy wan tan mee
--- my yummilicious breakfast
♥

On the way to Sentosa Island: Met this construction site. It is a great project of Genting to have another theme park at Singapore :D Next year we can stop going to Genting Highlands and proceed to this new theme park here!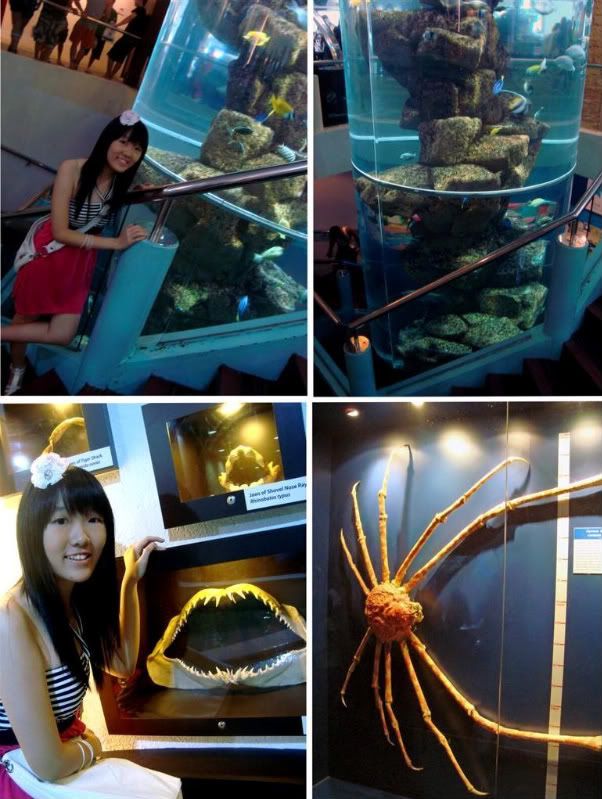 My world :D Oppps, it is
Underwater World
I mean (:
The enormous tank of fishes and sea life. They're really living, although some of them look kinda fake =X.
Bottom left:
A collection of shark tooth. For display only. Now can you imagine how HUGE is a shark? And they're really good
Bottom right:
Crab's skeleton. Reddish orange in colour (: Sort of become replica in this underwater world.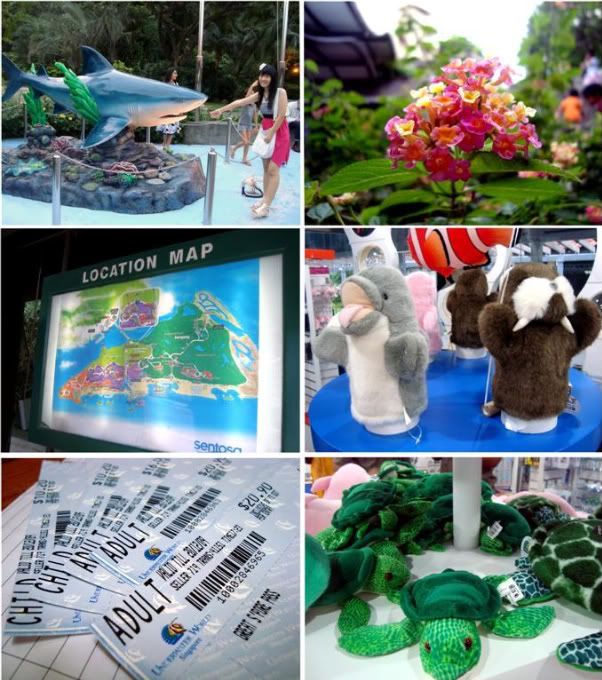 $20.90 per head for adult, meaning RM 51.21. It must be fantastic inside, to make the ticket worth the money. I found dugongs, dolphins, seals, turtles
♥
and many more at the souvenir shop. Cheap enough, I bought plenty of key chains there =X
Seals performance
:D
They're all cute, but I actually expect to see dolphins' show [Coz' I saw a pink one bathing at the corner under supervision of the workers there].. Too bad, the dolphins are not going to show out that time ):


The fishpond is open to the public to
touch
the fishes, reefs, starfish and squids, regardless of the cleanliness of your hands =X! My two lil' cousins enjoy squeezing the starfish = =" How cruel.
♥
Sea angels
are found in Singapore!
=D They are very tiny, whereby magnifying glasses are provided for us visitors to observe the angels well.
♥
The
cutest stingray
I've ever met!
Our dinner. It reminds me of DE3 at Sri Petaling = ="
The price there is quite reasonable, only RM15 each plate. But the taste is also so-so only =/